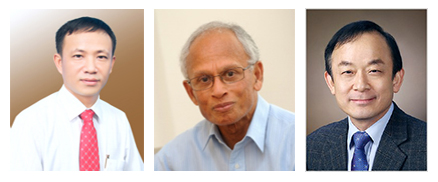 The magnitude and scale of global water crisis are unprecedented and require us to think and act proactively and, by doing so, turning these into opportunities to transform our sector. 
It is with great pleasure to invite you to attend the Vietnam International Water Week –VACI 2018 on 4-8 March, 2018 in Hanoi.
Vietnam wAter Cooperation Initiative (VACI) is the global platform to share and co-create innovative water solutions with particular emphasis on Vietnam and tropical water issues. Under the host of Ministry of Natural Resources and Environment (MONRE) of Vietnam VACI has been growing since 2012 and brings together thought leaders who are pioneering new solutions; it uncovers new scientific findings and technological breakthroughs that could be transformative for the water industry; it connects the world's leading water companies and professionals. Uniquely, it attracts decision makers across the entire water value chain that allows global water industry to collaborate on local business opportunities in Vietnam and the region.
The past editions of VACI was honored to have presence of H.E. Deputy Prime Minister of Vietnam Hoang Trung Hai and attracted a record of nearly 5000 participants and visitors of more than 500 organizations in over 40 countries. VACI2018 will continue to be held as an integrated event: the Exhibition connects you to the people with the right solutions and business forum provide truly business opportunities, while it is fully integrated with the conference and various exciting networking events to ensure delegates and exhibitors have the maximum opportunity to engage with regional water industry and explore local culture.
I look forward to seeing you in Hanoi in March 2018!
Dr. Tong Ngoc Thanh
Prof. Asit K. Biswas
Dr. Lee Hak Soo
Chairman & Director General of NAWAPI

Ministry of Natural Resources and Environment (MONRE) of Vietnam

Co-Founder of World Water Council (WWC) and International Water Res. Association;

Editor of International Journal of Water Res. Development

Chairman of Asia Water Council (AWC) and Asia International Water Week (AIWW)

President of K-Water